Welcome to Our Texas Hill Country Wedding Venue
Where You Can Have the Wedding Festival of Your Dreams
Authentic – Unexpected – Whimsical – Woodsy
Deep in the heart of the Texas Hill Country, we provide a 1,000% customizable experience a bit outside the traditional norms, but with all of the same Texas charm and hospitality (we promise even your traditional albeit skeptical Auntie will come around). For couples who love the outdoors and want an undeniably unique wedding experience.
Wedding planning is stressful, period. And choosing THE venue feels like an overwhelming first linchpin decision upon which all other wedding day decisions will be built (and it is). We get it. This is why all the information you need to know if Elm Pass Woods is an excellent fit for you is right here on our site. Including 100% transparent pricing. So relax, look around – and hopefully, we'll talk soon!
Fun Fact #1: You can bring in any wedding pros you want. No required vendors, but we have inclusive packages if you want to reduce stress. Our massive FREE decor inventory also helps with that!
Fun Fact #2: We offer a short (but worth it!) hike on your wedding day for unbelievable Hill Country views with your person and photographer, for those with an adventurous streak!
Fun Fact #3: In addition to our giant one-of-a-kind Scandinavian tipis, we offer a massive inventory of super unique decor options to choose from at ZERO cost to our couples.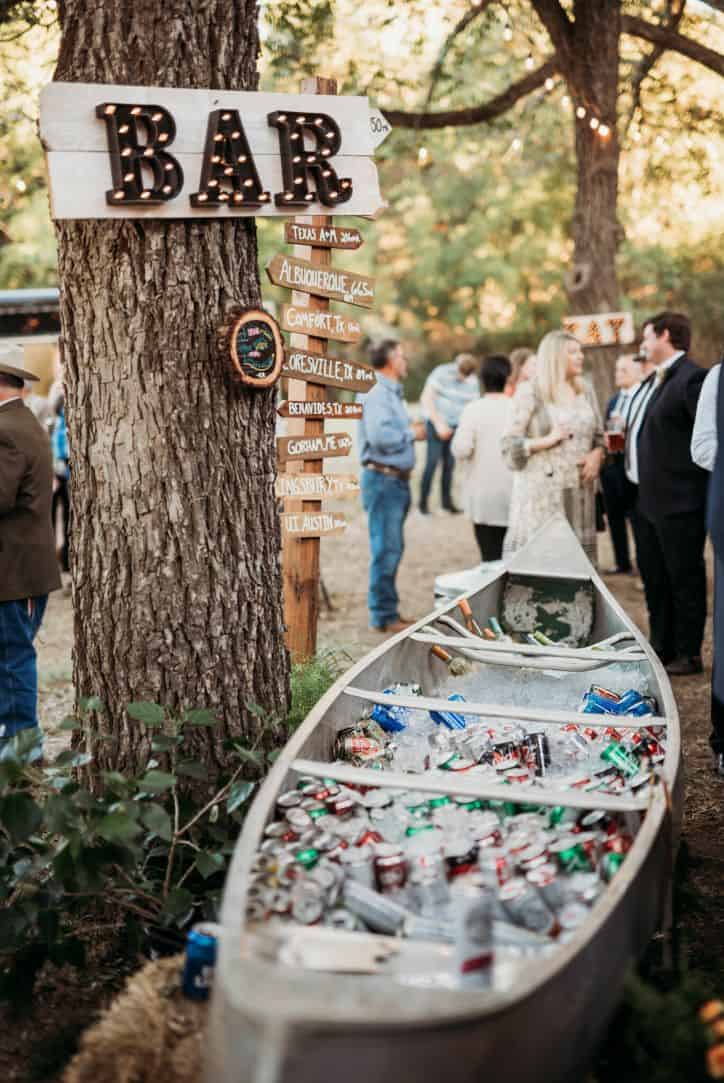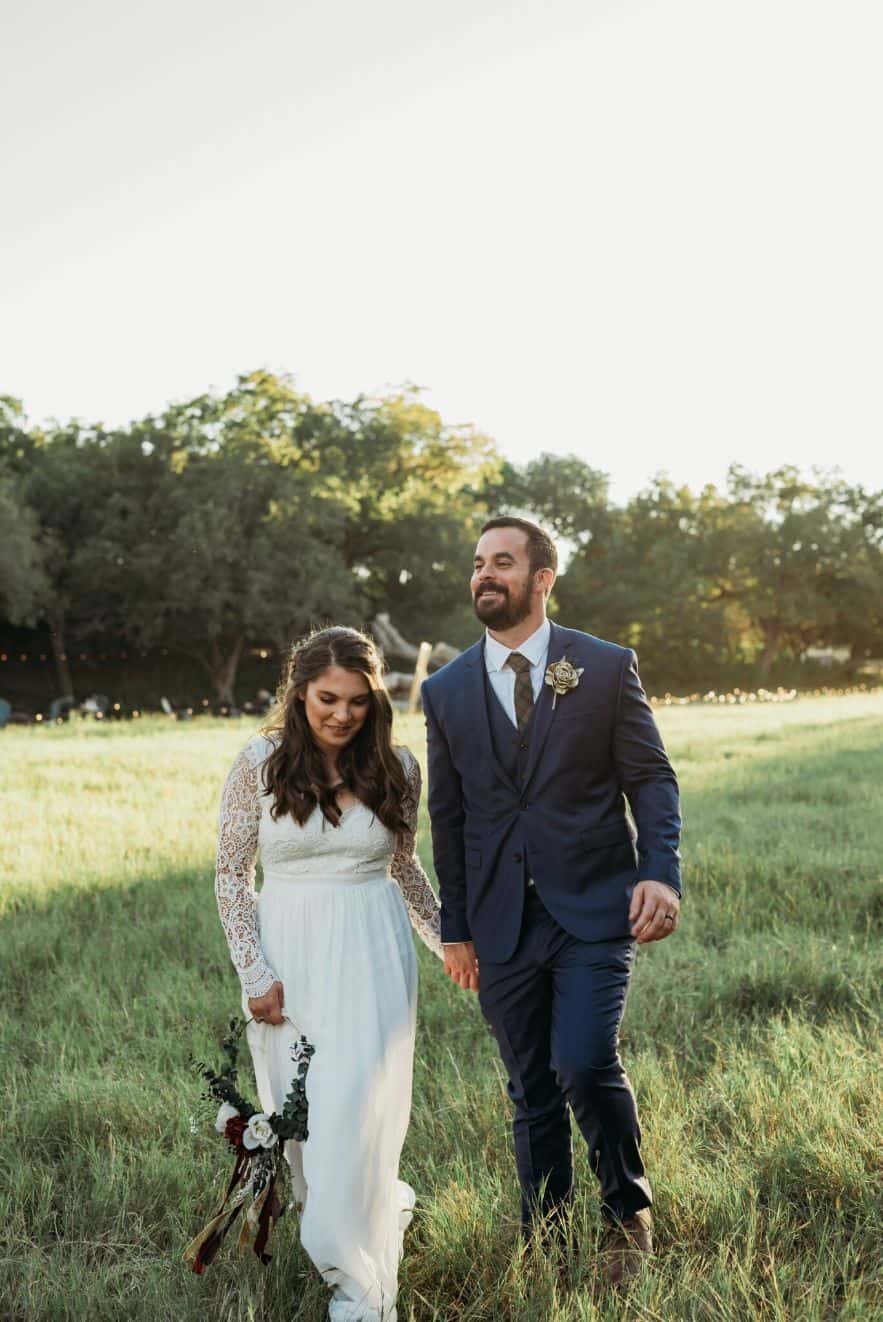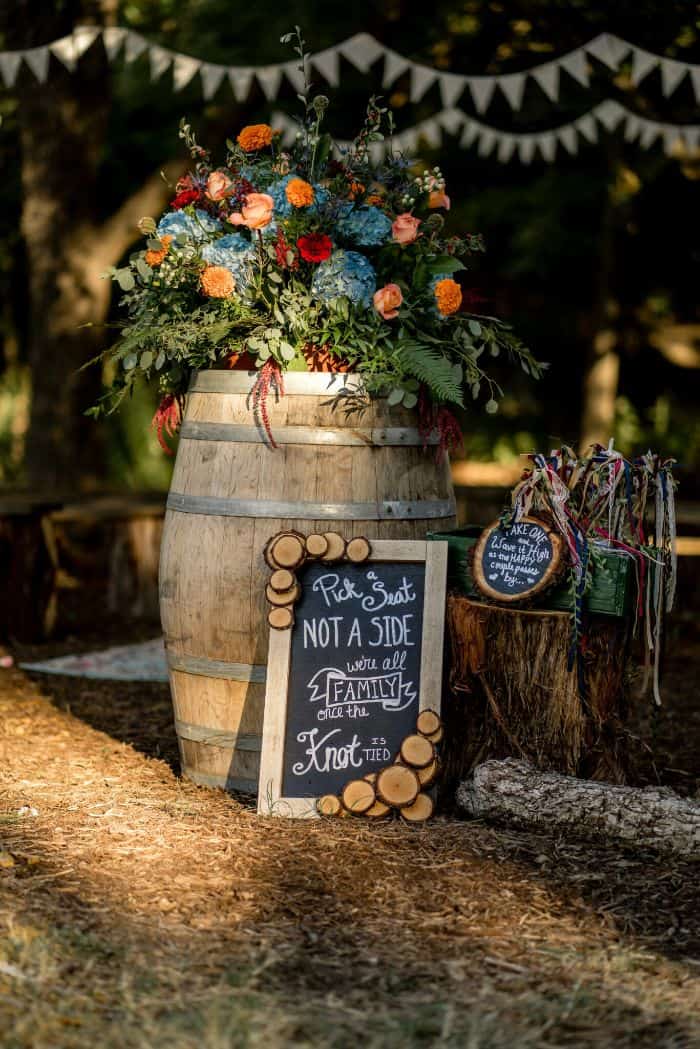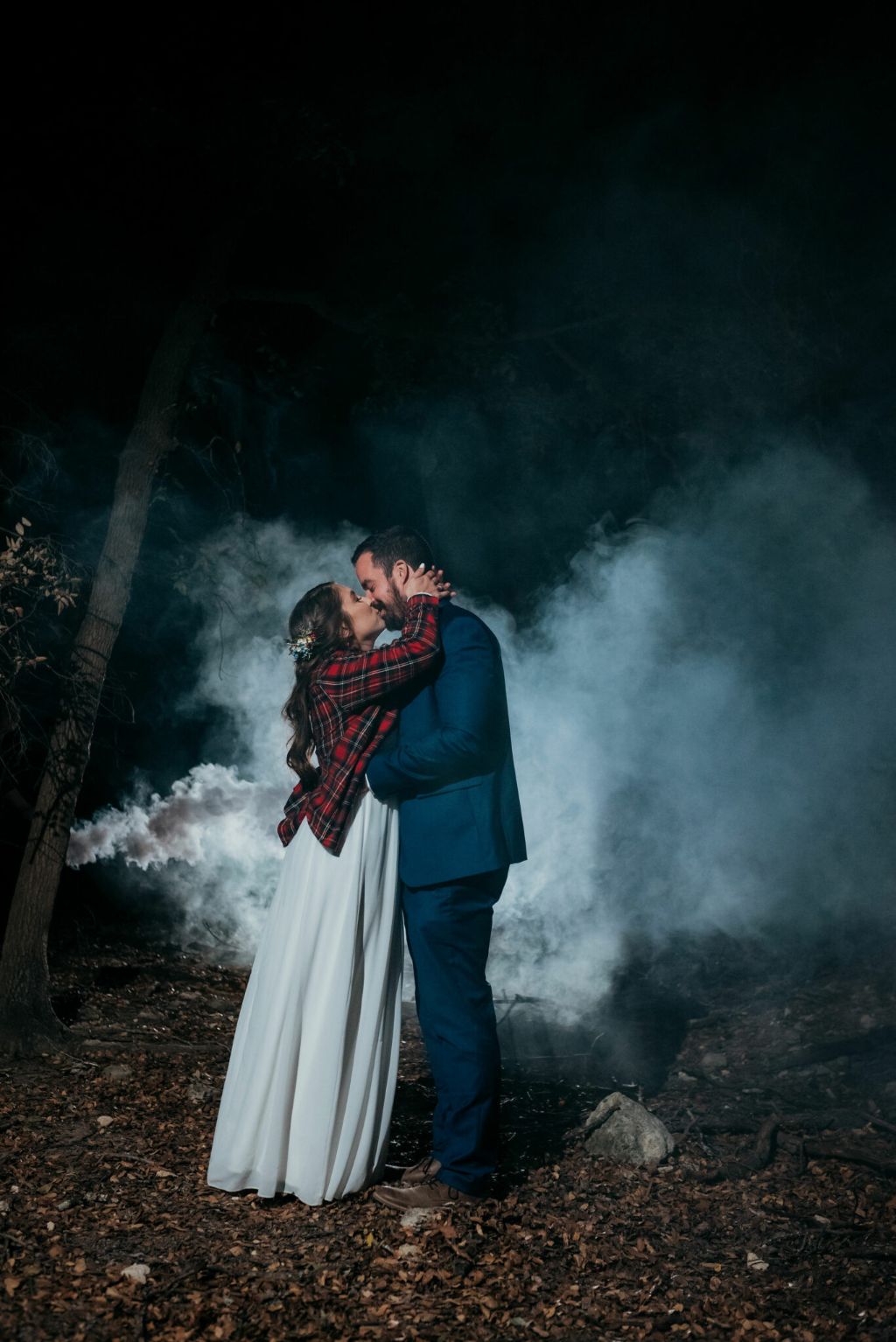 Intrinsic Moment Pictures
"Our big day was so beautiful and everyone was in awe of how magical this setup was. We hardly needed any decor because the scenery creates the vibe."
"Everything was so perfect, I wish we could get married again just to have another wedding here! ♥"
"This venue spoke to us because they allowed us to have the finer details that other venues we looked at didn't allow us to have. Our wedding was a night we will never forget and it will be talked about for years to come."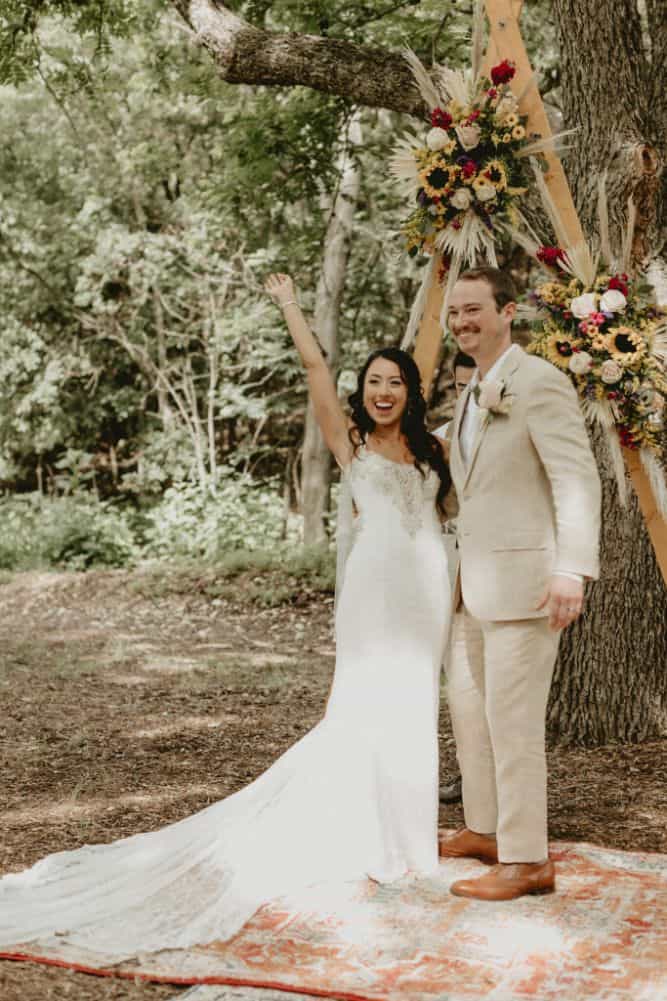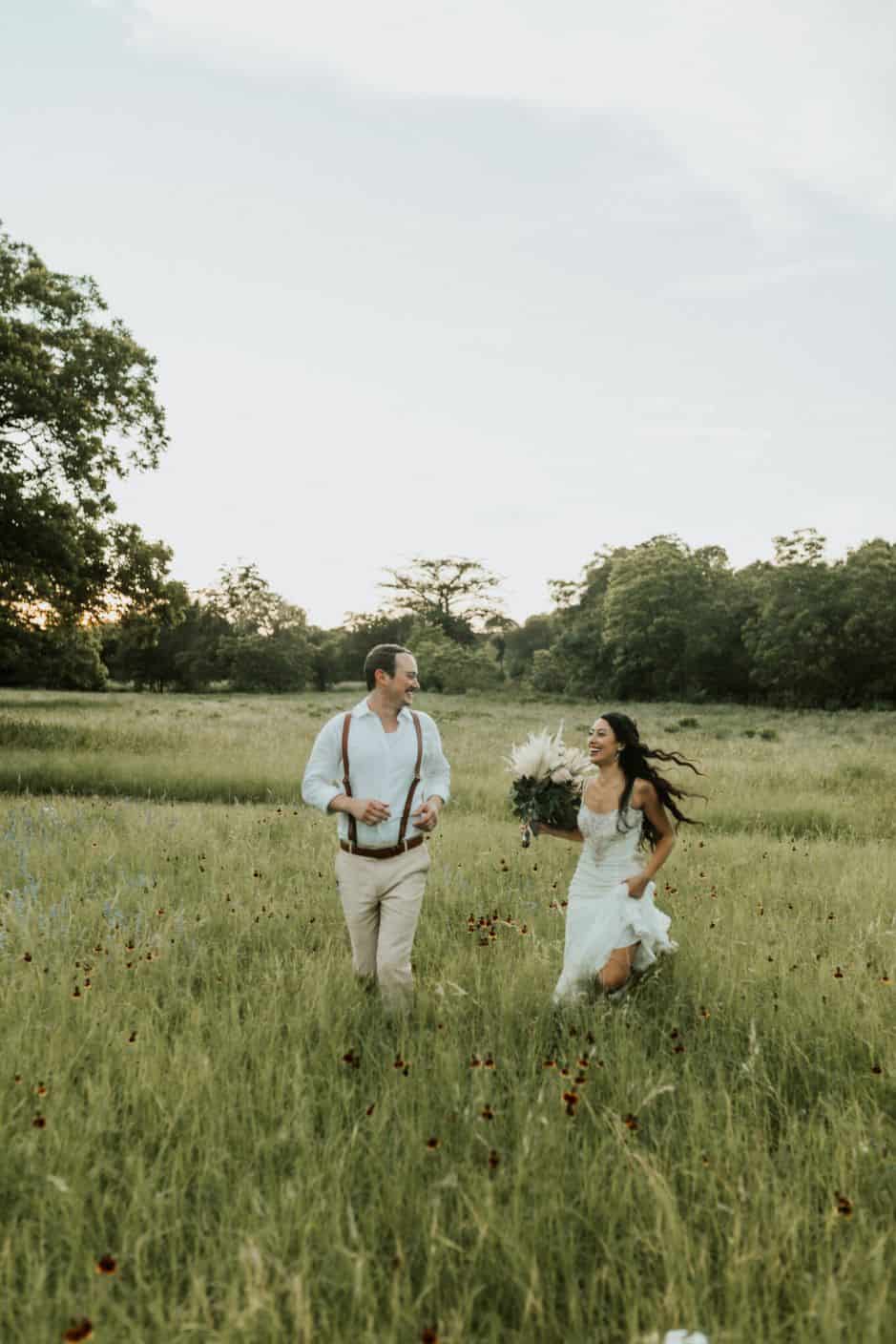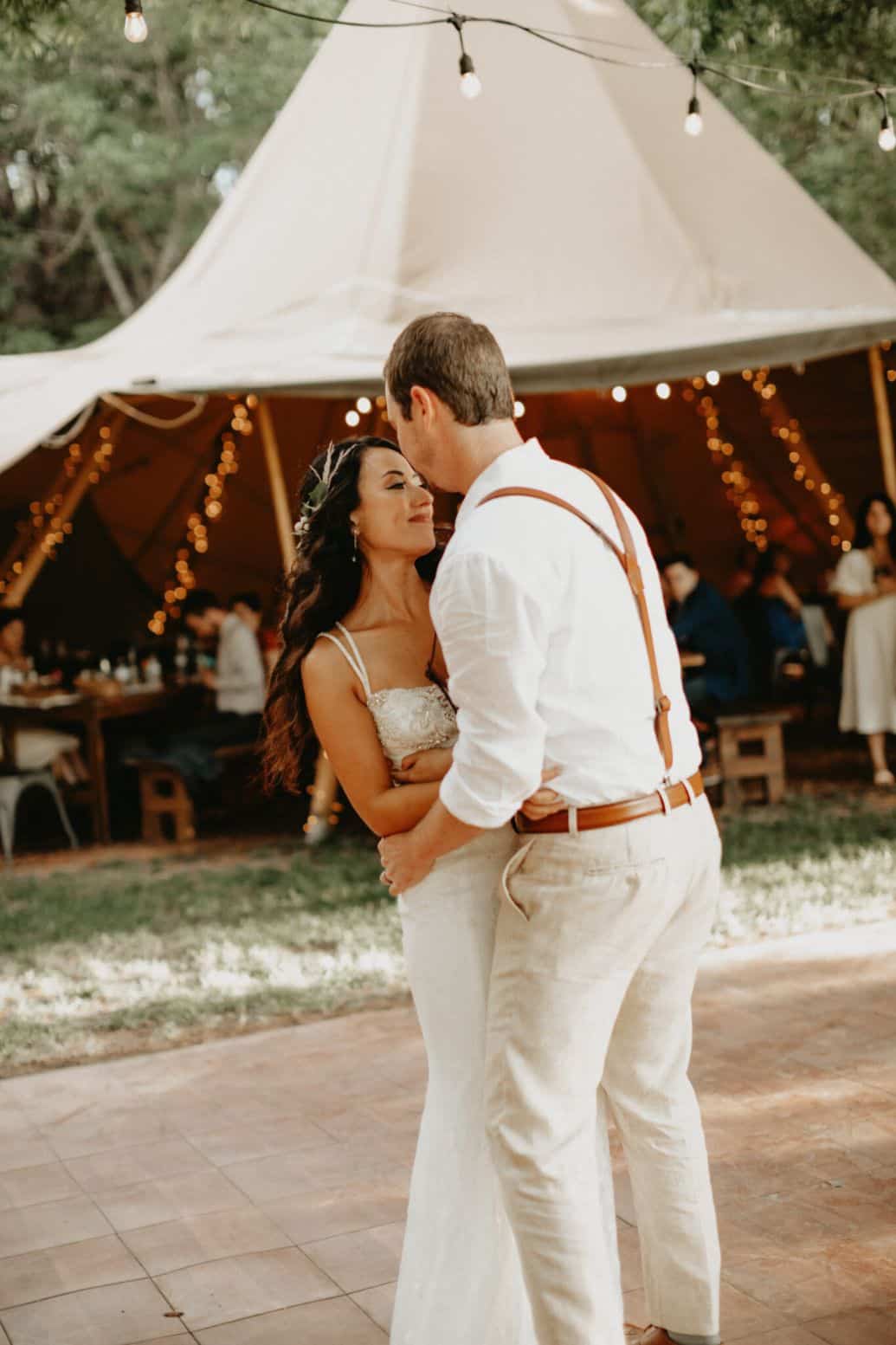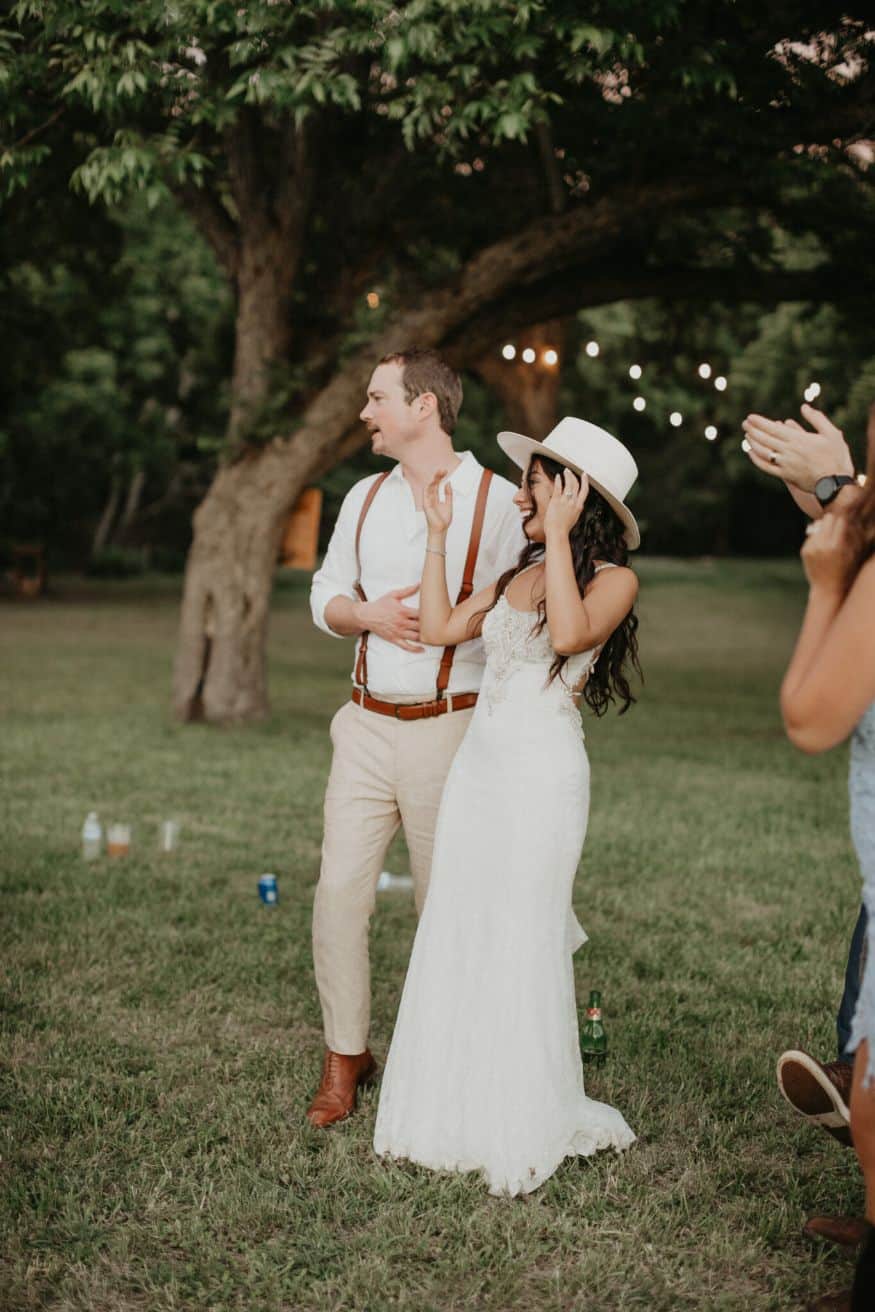 Maegan Briana Photography
A Stress-Free Planning Process
Our mission is to provide options that cover all the basics (and a few extras!), so you only have to worry about the fun stuff! Whether you want a bold, bohemian bash – a more laid-back campfire vibe, or something in between. We work with you to create an awe-inspiring festival that reflects you and "your person" in every detail, because if it doesn't…then what is the point?
Why Elm Pass Woods?
It's YOUR day – and should kick off the beginning of an adventurous life together. It's best to politely ignore everyone's expectations and do what makes you happy as a couple. Elm Pass Woods understands this – and provides a flexible space for couples to bring their vision to life with the least amount of stress possible.
What's Nearby?
We're in Center Point, Texas – named because it's in the center of the Hill Country – halfway between Kerrville, Comfort, Fredericksburg, and Bandera! Small town charm surrounds us, including wineries/distilleries, coffee shops, shopping, adorable BnB's (important for guests!)…and, of course, beautiful views.
Want to Take a Tour?
We'd love to show you and your people around the property! There's nothing like talking through the possibilities live and in living color. Live out of state? We are well versed in personalized video tours for couples planning from afar since the Hill Country is a destination wedding spot, so don't be shy!